Rae Ann York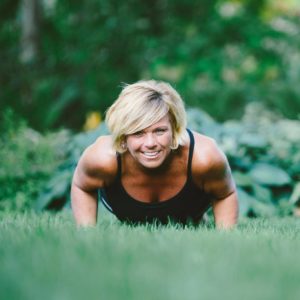 Introduced to yoga 20 years ago, Rae Ann realized she had found her passion! Always being active and achieving goals she set out to conquer, yoga was the only form of activity that provided her with balance, encouragement and light. Breath has helped her get through difficult times and has enhanced her joy during celebratory times both on and off the mat! After much contemplation, she realized that her love for yoga and her corporate training background could be linked. It was then that she took the leap of committing to YTT and was excited to teach and spread yoga to all.
Being a 200-hour certified instructor, she is able to guide her students through breath and movement and is certain to share her zest for life in every class. Rae Ann brings spirituality and intuition to her classes and enables and encourages her students to feel at home with themselves. Please join Rae Ann in movement, breath and inspirational guidance and you will leave her class rejuvenated and having gained lightheartedness, strength, self-worth and balance.
Rae Ann has completed her Reiki I & II Certification
Words of Wisdom: Peace…Love…Smile!