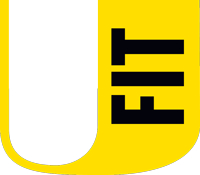 Kerry Kilduff
Has been sharing her passion for life & fitness with her clients nearly 2 decades. Kerry has vast experience in leading group fitness and her personal approach toward her clients is second to none. Her training philosophy is simple..the client comes FIRST, it is not about what she can do but, what she can motivate you to achieve. Through her knowledge in fitness and genuine interest in her client's well being, she will take your fitness to the next level. Whether it is in ShockWave, URestore or One on One; she will have you redefining your limits and leave wanting more. Kerry holds a B.S. degree from University of New Hampshire in Health Management and Policy and is a Nationally Certified Personal Trainer with ACSM, Certified Functional Strength Coach (CFSC) and a Certified Precision Nutrition Coach. She additionally holds the following certifications: AFAA Group Exercise & Kickboxing, Johnny G/ Mad Dog Spinning, Mat Pilates, ShockWave, TRX, Les Mills Body Combat, a Spartan Group X Coach as well as  CPR/AED certified.
Kerry welcomes U to unwind & UNLEASH the athlete inside!
Kelly Willing
                                                               As a USAF Veteran Kelly's personal interests blend perfectly with her professional career.  She is able to inspire people of all ages and abilities to be the best they can be.  Kelly's approach to fitness is one of focus and determination. She knows what you can do and 'WILL'S' you to make gains in fitness that you never dreamed were possible.  She has many private clients which she loves to use cutting edge training techniques with and also enjoys training budding and elite athletes. Kelly holds a BS in Sports Movement Science with a focus in Exercise Physiology from Salem State University. She is also a Master Sergeant with a 22 year career in the United States Air Force where she oversee's the State of Massachusetts as the Master Fitness Instructor. Kelly is also an Nationally Certified Personal Trainer with ACSM a Certified Functional Strength Coach (CFSC) and additionally holds the following certifications: AFAA Group Exercise, Johnny G/ Mad Dog Spinning, HKC Kettlebell, TRX, Sports Nutrition, Certified First Responder and CPR/AED certified.
Kelly's passion for training and sense of humor come together to bring her clients an athletic inspired and engaging workout! Life can be complicated come UNLEASH with Kelly!
Dan Newton
Also known as "DANimal" Dan is strong on the outside but demonstrates empathy and compassion when he is training his clients. His affinity towards sports has led him to a lifelong career in fitness where he believes in "getting after it". He will help you define your "it" or reason, achieve it and get you focused on crushing your next goal!
A natural leader; Dan was a 2 time captain of indoor/outdoor track at Stonehill College where he received his Bachelor's of Science in Healthcare and boasts a 6 year streak for holding the school record in the shot put. He has proven himself in the area of functional strength & athletic conditioning and  inspires his clients to achieve greatness beyond the walls of the gym. Dan is a Certified Functional Strength Coach (CFSC), Certified Fitness Trainer with AFAA, has extensive knowledge in strength conditioning and athletic performance and enjoys working with a wide spectrum of clients.
Train with Dan and you will be motivated by his determination and skills to UNLEASH the best version of U!
Stacey Cronin Craven
Stacey is our resident "strong woman" who is also a math whiz, which helps when counting plates! You will be drawn to her for her training discipline and creativity. Stacey attended Westfield State University for her bachelor's degree in math, and she has her master's degree from Salem State University. After receiving her degrees, she decided to pursue her passion for health and wellness. She is a nationally certified personal trainer, a Precision Nutrition Coach, and is credentialed as a Level 1 Certified Functional Strength Coach (CFSC) through Mike Boyle. She loves to help her clients in the kitchen and on the training floor, and she enjoys spending time with her family and dog! She's a high school math teacher by day, and she joins the UFit team by night. As a full-time teacher, we look forward to our vacations with Stacey. Come check out a class or training session with her soon!
RaeAnn York
Yoga Rae is a ray of sunshine as she graces the mat with our clients. RaeAnn is 200-hour Prana Power Yoga & Reiki certified instructor. Her kind spirit and patient teaching style will welcome you to the floor then coming back for more! 
Lisa Comeau
Lisa ignites the turf every Friday morning for our members and we are so happy to offer her creative spirit and athletic style of conditioning! Lisa is a Certified Personal Trainer with American College of Sports Medicine and Certified Group Exercise Instructor with AFAA as well as CPR/AED Certified.